Inspiring Jobs
for people with disabilities in a supported environment...
Yumaro is the leading provider of employment for people with a disability in our region. Not only does Yumaro have the greatest range of genuine employment placement options for participants, but we have over 40 years' experience. Currently we support over 100 people with a disability in meaningful ongoing employment.
If you are just starting to explore employment options or are looking to make an employment change, then your first step will be to meet with our Employment Pathways Team.
Yumaro's Employment Pathways service provides a highly person-centred approach to employment supports and services. Our team will work with you to understand your interests, strengths, and support needs. We will then match and support you to an exciting employment opportunity!
Yumaro provides an extensive range of employment pathway opportunities ranging from Social Enterprise employment to placement within local businesses. Maybe you would like to start your own micro business? Yumaro can provide you the supports you need to get you started.
Yumaros Learning Centre provides offer a range of tailored skill development programs to ensure you are prepared and ready to succeed in your new job.'
School Leaver Employment
Support
Set your working life on the right path with Yumaros school leaver employment supports program.
Our program doesn't just include job search and skills training like many others, it includes the chance to get actual work experience in our one of innovative social enterprises like the Yumaro Cleaning Cloths, the Yumaro Nursery and Garden Centre or Yumaro Cardboard and Plastics. We can also assist to set up work experience and ongoing employment in local businesses or as your own boss in a micro business.
We firmly believe that there is no better training for work than really working!
TRAINING & WORK EXPERIENCE
How Yumaro supports your employment:
When it comes to building skills to succeed at work, everybody's needs are a little different. Yumaros has a learning centre that specialises in designing and delivering fun and engaging programs that are targeted to an individual's specific skill needs. Some of Yumaros work readiness programs include: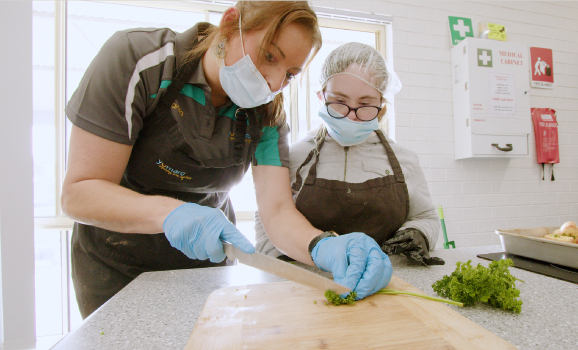 Open Employment and
Volunteering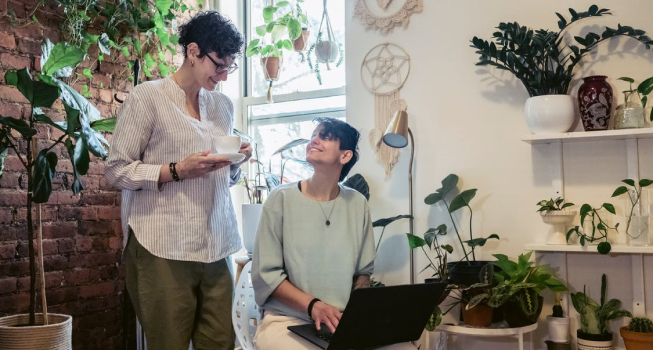 Yumaro can assist you to gain employment or volunteer work. We have an extensive network of local employers with the skills and experience in supporting people with disabilities to succeed at work.
We understand everyone is different! We customise a program to help you achieve your career goals by enabling you to mix and match any of the services to fulfill your career goals.  
Micro Business -
Be your own boss!
Looking to start your own small business? Did you know that the NDIS can help? Yumaros Employment Pathways team will work with you to determine how the NDIS can get your small business idea moving, and guide you through all the steps of starting and running a small / micro business.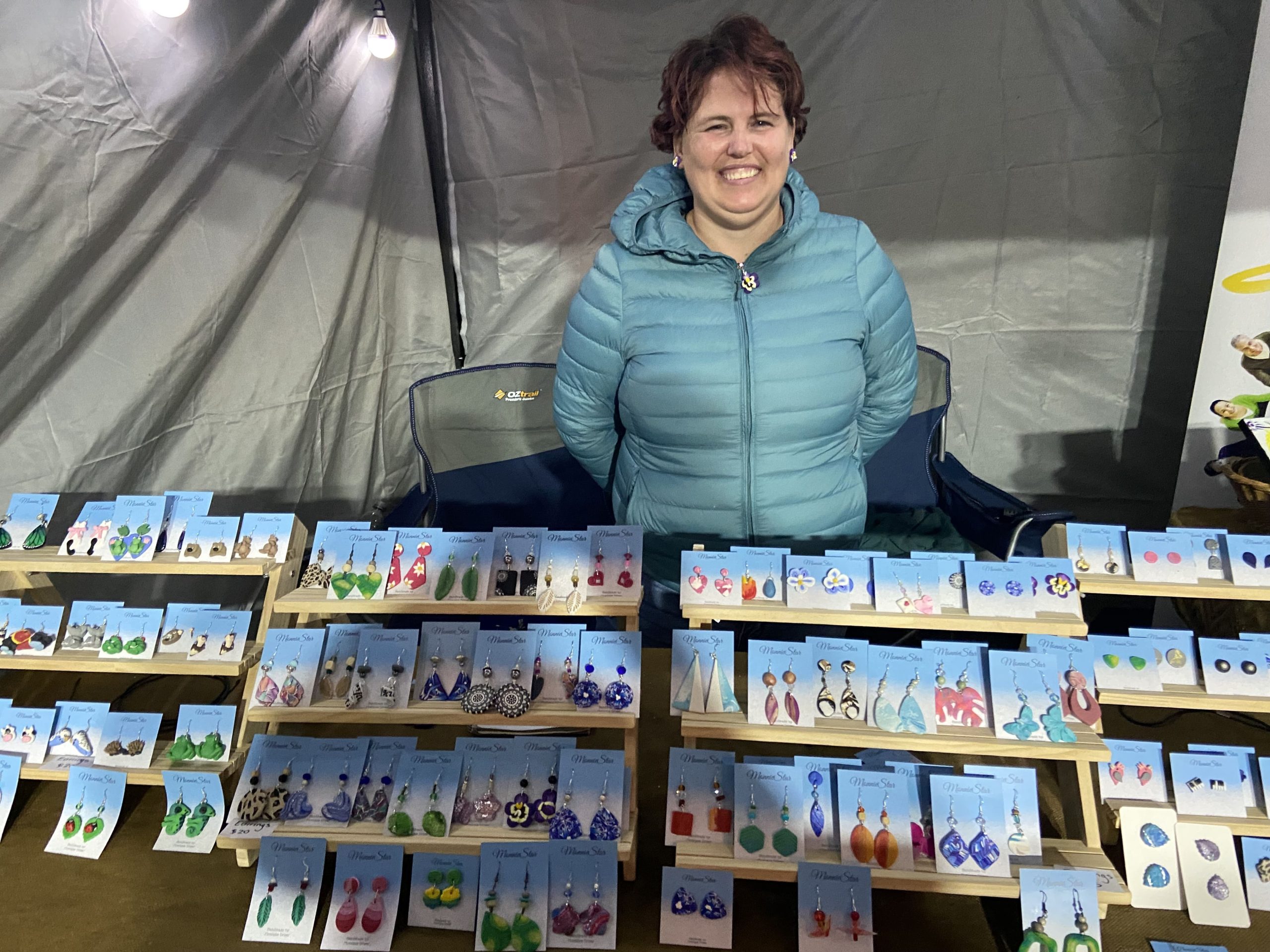 Take a few minutes to complete this survey: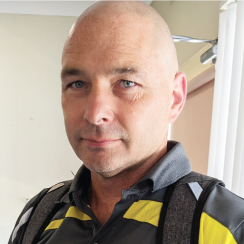 Senior Team Leader-Safety Officer Indoor Enterprises & Supported Employment
"In my role I get to witnessing the joy and excitement when our participants achieve things, they would not normally have been able to achieve without the planning and support from our team here at Yumaro. We get to support participants during their time at work, watching and providing support, building their capacities to achieve their individualised work goals."
"I work at one of Yumaros social enterprise, the Yumaro Nursery & Garden Centre. We are a wholesale and retail nursery. Like other nurseries we grow and sell plants, however we employ people who are on the NDIS. We have participants who have very little confidence, by working closely with them we help them achieve their goals, these might be small, but you can see it on their face and the way they carry themselves, their confidence grows. We provide a supported workplace where we support our participants on their journey to independence."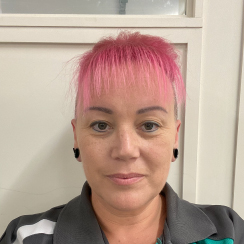 Disability Support Worker
"My favourite part of working at Yumaro is working with everyone; our supported employees, my colleges, and bosses. Yumaro has a supportive, fun, and loving atmosphere. Yumaro changes lives by providing a safe and secure environment, our participants can come along to work where they make new friends and learn new skills. We also provide lots of social opportunities and social groups for them to get out into the community and enjoy themselves."
"I work at Yumaros ADE (Australia Disability Enterprise). Our role is to help participants in their employment. We have a great support team; we all work together to help our participants to achieve their goals. I have fantastic work colleagues, they are supportive, and we work together to help our participants achieve their goals, both professionally and personally."
Disability Support Worker
"I am based at our Yumaro Nursery & Garden Centre, this is great for me as I'm an outdoors girl. I work with our participates in our ADE (Australian Disability Enterprise). I support them with their work tasks but it's much more than that, we teach work ethics, help with lunch time prep, we assist in all social aspects. The general work environment at Yumaro is fun, family and friendship."
If you would like to discuss how Yumaro can assist with employment, please contact our team: