Support Coordination
we make the hard seem simple
Yumaro operates a professional Support Coordination Service that makes the hard seem simple – giving you choice and control over your NDIS plan.
Our team consists of highly experienced and qualified Support Coordinators who ensure our most vulnerable participants are provided the highest possible standard of care under the NDIS.
As a starting point the Yumaro Support Coordination team will help you understand and implement your NDIS plan, link you with providers, manage your NDIS budget and collect evidence to prepare for your plan review.
But moreover, our team is highly experienced in assisting participants and families where highly complex care requirements are needed.
Our staff have specialist knowledge to help participants navigate and make the most of all services including community mental health, education, health, and the justice system. We frequently work with the Public Guardian and Trustee to assist participants to find sustainable and affordable Housing.
Yumaro's Support Coordination team have an excellent network of allied health professionals including behaviour support practitioners, psychologists, psychiatrists, occupational therapists, physiotherapists and speech pathologists. We work hard to ensure all our participants are able to receive accurate NDIS assessment evidence and quality advice to ensure their everyday support requirements.
If support coordination is not currently funded in your plan, Yumaro can also offer in-kind support coordination from your core budget.
If you are eligible, Yumaro can provide you with Support Coordination to help you thrive under the NDIS.
This means we can help you to: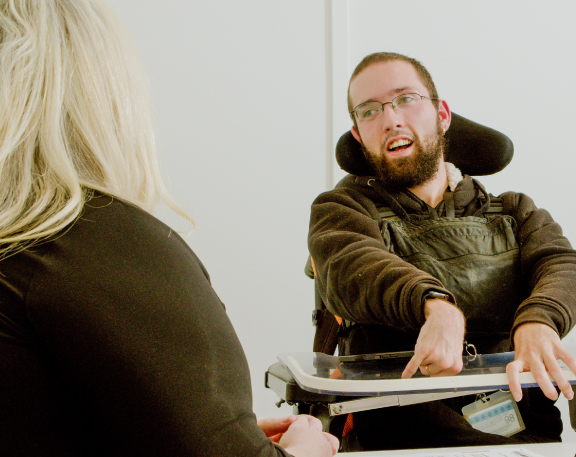 Yumaro In-Kind Support Coordination
If support coordination is not funded in your plan now, Yumaro's team of support coordinators can provide in-kind support for you funded from your core supports budget.
This in-kind support can be used to gain short term assistance to help you navigate your NDIS plan, source providers and preparing for your next plan review. Our team can assist you to gather evidence to have support coordination included in your plan for ongoing support should it be deemed reasonable and necessary.
Psychosocial Recovery
Coaching
A recovery coach is a NDIS funded worker that has mental health knowledge. A recovery coach will:
You can choose a recovery coach with lived experience, a recovery coach with lived experience has had their own lived experience of mental ill health and recovery and used this experience to inform their work.
"I have been working at Yumaro for over 12 years now. The best part of my role is seeing our employees learn new skills, seeing how excited they are when going home to share their experiences with their families. I really enjoy getting to connect with our participants families, I get to share the positive feedback with them about about their son or daughter."
If you would like to discuss Home Support as part of your NDIS Plan, please contact our team: